Opportunity for Establishing Coworking Enterprise
An opportunity to open your own workspace space with an investment of 55 Thousand Turkish liras!
You can constitute your own coworking space with the franchising system under the name of LeventOfis.
Coworking spaces, which are described by the job of the future, are preferred by employees from different sectors and startups. It can turn into your new business with very low investment costs.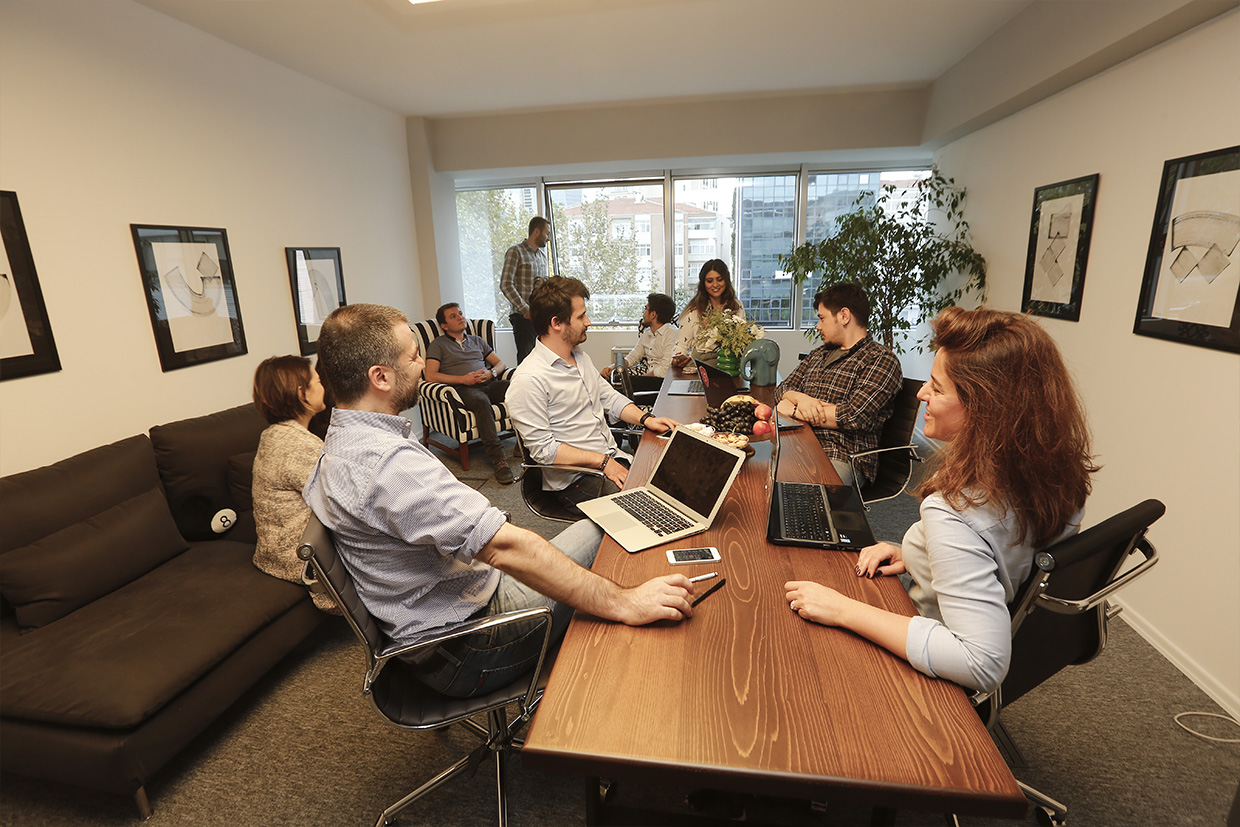 With three baselines you can create your own office field swiftly!
Cost of Franchise

Paying a standard franchise fee to LeventOfis to establish your own coworking space enterprise.

Security Deposit

The price that you will pay to use the benefits that LeventOfis will offer you and get involved in the advertising network.

Investment Capital

The price to cover your future investments in such as furniture, home appliances, media equipment, rent, and insurance.
LeventOfis helps you to enhance your franchise
We transfer our own experience in the sector and ''know-how'', on the purpose of helping you to make your coworking space bigger and better.
How to build customer relationships,
How to maximize your offline channels,
How to generate a solution for customer issues.
By participating in LeventOfis online advertising network, we make you gain more customers with the help of regional advertising campaigns that are specially made for your location.
All Support that LeventOfis Provides
LeventOfis provides you ready office, virtual office, and meeting room services with over 3 years of understanding in the sector, 2 locations in Levent, and 500+ customers. The company has developed the most relevant solutions and unique facilities to meet the needs of its customers with its productive working areas that specially designed for the teams and corporate companies in their meeting rooms.
If you are considering having a franchise service from LeventOfis, the most worthwhile benefit is the creativity and brand insight of cooperation. Once you have decided to take the service, you will have the training and it will cover all the fundamental information that you should have to conduct your own business. Yet, at the end of the definite training, our company will be ready to meet your further needs.
Limited Opportunity of Franchise
The job of the future; coworking - Opportunity of start up a business
With the name of LeventOfis, all the possibilities of your startups and make them bigger are waiting for you in the outstanding locations. Contact us now and take advantage of the limited number of franchising opportunities!